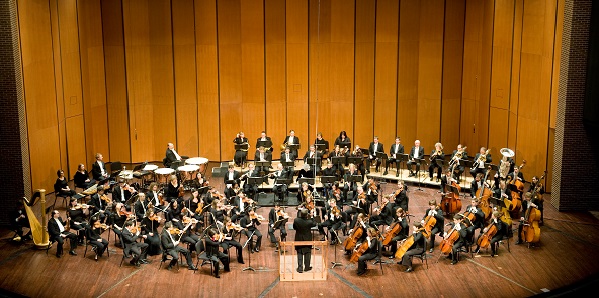 Formed in 1929, Lansing Symphony Orchestra (LSO) is widely recognized as one of mid-Michigan's cultural gems. Now in its 93rd season, the LSO continues to strive to reach audiences on a personal level, letting the power of live music do the talking.
The 2022/2023 season marks Timothy Muffitt's eighteenth year as Music Director of the LSO, leading audiences to experience new music while maintaining a robust program of classical masterpieces. Timothy Muffitt's passionate leadership succeeded Gustav Meier, who served as Music Director of the LSO for twenty-eight seasons.
This season, the LSO is proud to present a wide selection of music, ranging from the MasterWorks Series, which is comprised of world-class guest artists and great works of the orchestral repertoire, to the Pops Series, which each year brings new audiences to the orchestra through popular music and exciting programming. The intimate Chamber Series features small ensembles performing in intimate settings, bringing the music closer to you.
Besides presenting the finest in orchestral performances, the LSO is committed to taking an active role in the development of music education programming for our community. Throughout the season, there are several programs for youth in the area; this includes the Young People's Concert featuring Carnegie Hall's Link Up Program, Family Series, master classes with guest artists, Side-by-Side Student Orchestra, and more.
Your support of the Lansing Symphony Orchestra is vital to the programming we provide. Did you know that tickets sales only make-up 1/3 of our operating costs? The amazing support that we receive from the community, donors and sponsors is what makes it possible for us to continue enriching lives through the outstanding quality of our orchestra and conductor. Please consider joining our family of Symphony Supporters, and be a part of the momentum by making your tax-deductible gift today.