COMPOSER-IN-RESIDENCE APPLICATIONS
Applications for the 2023-2026 Composer-In-Residence program are closed.
Any questions regarding the Composer-in-Residence program may be directed to Sal Parillo at sal@lansingsymphony.org.
CURRENT COMPOSER-IN-RESIDENCE: PATRICK HARLIN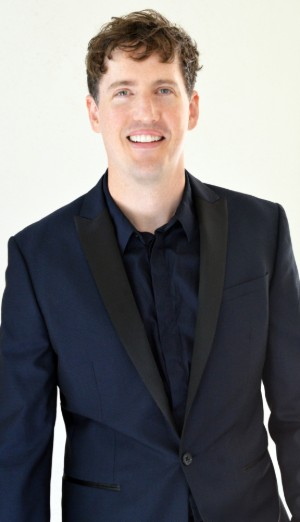 Starting in the 2019-2020 season, we are pleased to introduce the Lansing Symphony Composer in Residence program.  This program chooses one American classical music composer for a three-year residency with the LSO that focuses on the collaborative work between the composer, the orchestra, and the community with the goal of developing transformative experiences for all.  A three-year residency provides a rare opportunity for extended involvement between the composer and the community through performances of the composer's existing works, creation of new works, guidance of other new music offerings, and significant interaction with the community at large. 
The LSO has selected Patrick Harlin as our first ever Composer in Residence.  His music is permeated by classical, jazz, and electronic music traditions, all underpinned with a love and respect for the great outdoors. His works have been performed by the St. Louis Symphony, Rochester and Calgary Philharmonic Orchestras, Kansas City Symphony, Collegium Cincinnati, and Calidore String Quartet, among others. Patrick's interdisciplinary research in soundscape ecology—a field that aims to better understand ecosystems through sound—has taken him to imperiled regions around the world, including the Amazon rainforest and the Book Cliffs of Utah.  Patrick's work in this field has been supported by a Graham Sustainability Institute Doctoral Fellowship, Theodore Presser Award, and a University of Michigan Predoctoral Fellowship, resulting in an ongoing body of works called The Wilderness Anthology. Patrick was raised in Seattle and earned his bachelor's degree from Western Washington University and doctorate from the University Michigan.