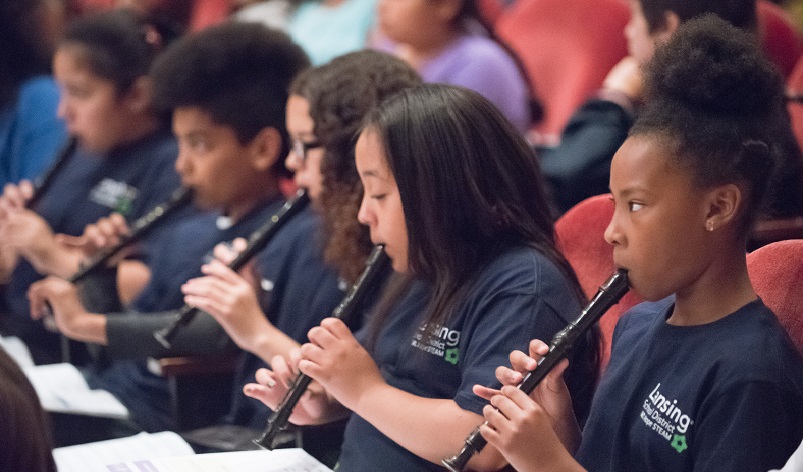 Grades 3-5 
Wednesday, May 23, 2018
10:00 AM  & 12:30 PM
Wharton Center for the Performing Arts
Registration Due: Wednesday, November 1, 2017

Tickets: 
$3 Student Ticket (no recorder)
$5 Student Ticket (with recorder)
$3 Chaperone Ticket (every 1 chaperone per 10 students is free!) 

The Lansing Symphony Orchestra has been introducing orchestral music to young listeners since our first Young People's Concert in the spring of 1947.

Check out our video from the first YPC Performance
Join us on Wednesday, May 28, 2017 to discover ways in which the orchestra moves!
This year the LSO is proud to again partner with Carnegie Hall's Weill Music Institute to offer Link Up The Orchestra Sings to all 3-5 graders throughout the region. Students and teachers participating in the Link Up program are automatically registered for the concert.

For more information, please contact Ashleigh Miller at Ashleigh@LansingSymphony.org or call 517-487-5001.