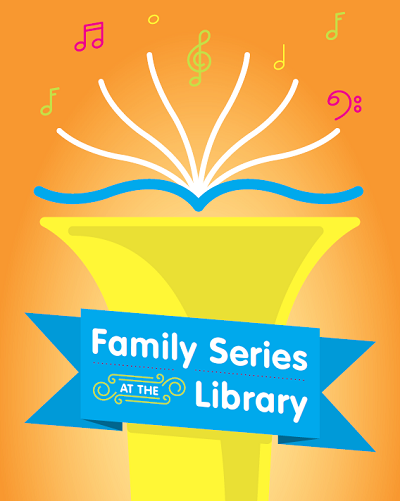 The Lansing Symphony Orchestra partners with the Capitol Area District Library to present an interactive series that connects families and young children with music and literature.  This series of free children's concerts includes performances by LSO musicians, followed by an activity which incorporates the performance.  The Family Series is held at 3:00 pm on Sundays at the Downtown Lansing Library.
Schedule
September 24, 2017: Totally Trumpet
Have you ever wondered about the trumpet? Learn about this brass instrument and all that it has to offer by LSO Principal Trumpet, Richard Illman. Used for classical, jazz and pop repertoire, the versatility of the trumpet makes it a favorite among listeners.
November 12, 2017: Violins, viola, and cello...Oh My!
A Mouse in the House! by Mark S. Douglass is a fun and charming work commissioned by ConTempus Quartet, specifically written for preschool/elementary-aged children. The story follows grandma (Rara), whose evening is interrupted by a mouse that follows her around the house. Although she is initially terrified by the mouse, she eventually becomes fond of it after taking the time to study the cute little creature. The accessible music and sweet story will be engaging to children and adults alike.
January 28, 2018: Five Winds, One Sound
Why would a group of woodwind instruments invite a French Horn player to join their group? Come see why the wind quintet is such a popular blend of instruments. Featuring instrument demonstrations and new and familiar tunes to delight and educate people of any age.
March 18, 2018: Versatile Violin
The violin is one of the most recognizable and versatile instruments in the symphonic world. Learn about this leader of the orchestra and all the various techniques it can use while performing. LSO violinist Lauren Hansen takes us on a fun journey of all that the violin can offer.