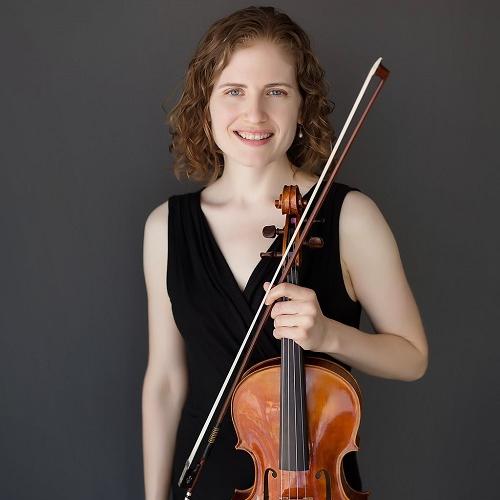 Mid-Michigan native Lauren Hansen has been a member of the Lansing Symphony Orchestra since 2001. She has served as a clinician for the Side-by-Side mentorship program and Symphony Youth Competition, and performer at the LSO's Family Series at the Library. She is also a member of the Jackson Symphony Orchestra and a freelance violinist and violist throughout the state.
A veteran instructor, Lauren maintains a busy teaching schedule, with studios at the Michigan State University Community Music School and her own home studio, and has served as clinician for the Okemos, East Lansing, Waverly and Mid-Michigan Youth symphonies.
Behind the scenes, Lauren has served as the Symphony's Administrative Assistant and Box Office Manager and as a member and chair of the Orchestra's Artistic Advisory Committee. Lauren also holds a Master of Public Health from the University of Michigan and donates her time and expertise in the field to the National Multiple Sclerosis Society. She is a dedicated volunteer at the SASHA Farm Animal Sanctuary in Manchester, MI.