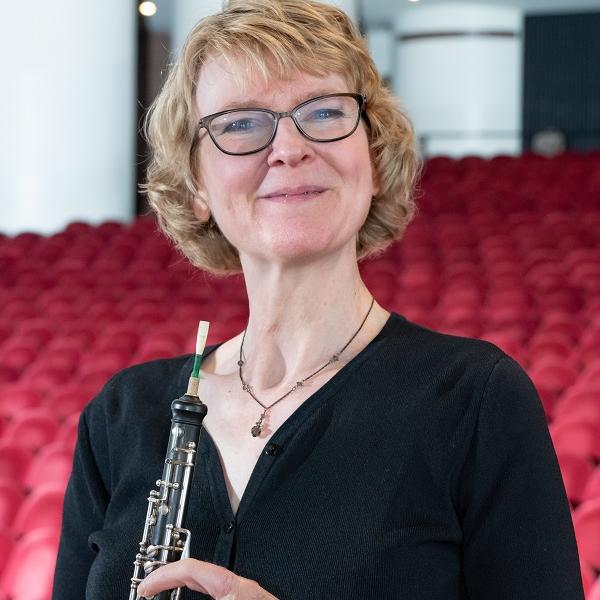 Gretchen Morse received her Doctorate in Oboe Performance from Michigan State University in 1995, while studying with Daniel Stolper. She has been a contracted Oboe and English Horn player with the Lansing Symphony since 1993, and she has been contracted and performed with many other orchestras throughout Michigan and the United States. Gretchen is also a founding member of the active Durant Street Winds quintet. She has taught at Olivet, Spring Arbor, Hope, Alma, and Aquinas Colleges and the MSU Community Music School, and maintains a full private studio.
An avid composer, Dr. Morse has undertaken numerous commissioned works, and her music has been performed throughout the world; most recently as the conference opener of the National Flute Association Conference in 2015, by the World Flute Choir.
Life events have led Gretchen to help those who are facing things they did not choose, and she has become a Board Certified Neurofeedback Specialist. She owns Mid-Michigan Neurofeedback, in Okemos, where she helps those who have fallen through the cracks within traditional western medicine. She also serves on the board of the Midwest Society for Behavioral Medicine and Biofeedback. She and her dog, Pilot, volunteer at Hospice House, in Lansing.