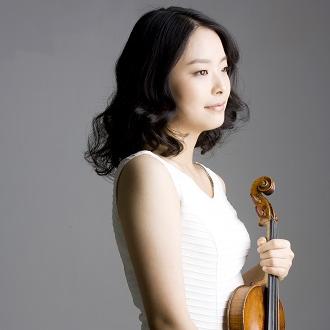 Young Dokko began to learn the violin playing when she was 4. When she was 9, a TV documentary about her musical talent was made by the Korean national air. She attended Pre-college of Korea National University of arts and Seoul Arts high school. Under Professor Jaehong Yim, she graduated the Seoul National University and received bachelor's degree with cum laude. From 2011, she studied with Professor Igor Ozim at the University Mozarteum Salzburg, Austria and earned Master's degree and Postgraduate diploma.
As a soloist, she has played with a number of Orchestra in Korea, including Prime Philharmonic Orchestra, Cheongju Philharmonic Orchestra etc. She was a member of Seoul Arts high school orchestra, who were invited for New York Orchestra festival 2004, held at Carnegie hall, and won Grand prix. She won many competitions including CBS music competition, Korea Arfa Music competition and was a finalist of Concorso Ruggiero Ricci, Austria.
She received a number of awards and scholarships including Youngsan music association scholarship, The Virginia and Douglas F. Jewell Endowed Dean's Scholarship, Alexander Schuster principal violinist award, MSU music scholarship, MSU music Fellowship and so on.
This gifted violinist participated and played world widely in many of music festival, including Tenerife summer music festival in Spain, Haus Marteau Meisterkurs in Germany, Schwäbischer Frühling Ochsenhausen in Germany, CMA Stift Ossiach Musikakademie in Austria, International Sommerakademie Mozarteum in Austria, Great mountain international music festival in Korea and so on. In 2017, she was invited as Banff Musician in Residence.
She was a concertmaster in Mozarteum Symphony Orchestra and she played in Heidelberg Theater Orchestra in Germany. Currently she's a concertmaster of MSU Symphony Orchestra and a member of Lansing Symphony Orchestra.
Currently she is studying at Michigan State University pursuing DMA program with full scholarship under Professor Dmitri Berlinsky.