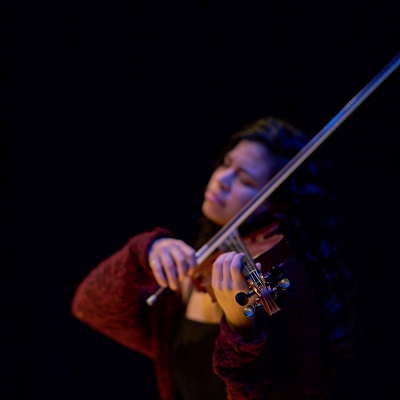 The violin has become Daniela's most loyal companion throughout her musical journey. She started playing as part of "El Sistema", the Venezuelan social foundation and music program that provided her with positive values for her life as a musician. 
As part of the Simon Bolivar Orchestra of Venezuela, Daniela has traveled all over the world while meeting people from diverse backgrounds, connecting with places and communities through music. Diaz is also an avid chamber musician, having studied with members of the Latinoamericano, Cavani and Dali String Quartets, taking part in chamber music competitions and important International Festivals in Venezuela and the United States such as: Chamber Orchestra of San Antonio Summer Institute, Dali Quartet International Music Festival and Nuevo Mundo Festival. 
Daniela currently continues her education with Professor Dmitri Berlinsky at Michigan State University. In addition, she remains active premiering new music and she enjoys collaborating with composers while exploring new musical horizons.